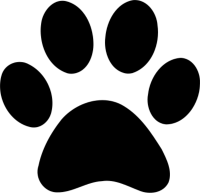 Aquamation
We are the only providers in the inland NW to offer this gentle and eco-friendly alternative to flame cremation.
Our Professional and Caring Staff
We will gently guide you through the process, answer questions and take exceptional care of your pet with respect and dignity. We take pride in exceeding your expectations!
Beautiful Wood Urns
Our standard Aquamation package comes with a beautiful wood urn engraved with your pet's name, a paw print and fur clipping (if possible).
Largest Selection of Urns and Keepsakes in the Industry
Most companies offer only limited selections. We offer a huge selection of urns and keepsakes. If you don't see it, let us know and we will try and get it for you!
24-Hour Service
After hours and weekend services available.
Transportation Service for Your Pet
After your pet passes away we will come to your home and take over the care of your pet.
Questions Answered and Pet Loss Support
For most pet owners the loss of their beloved pet is something they are not familiar with. Unexpected feelings accompany their loss. What happens to my pet? What next? We are here to answer your questions and provide you with Pet Loss Resources to help you through this difficult time. We care!